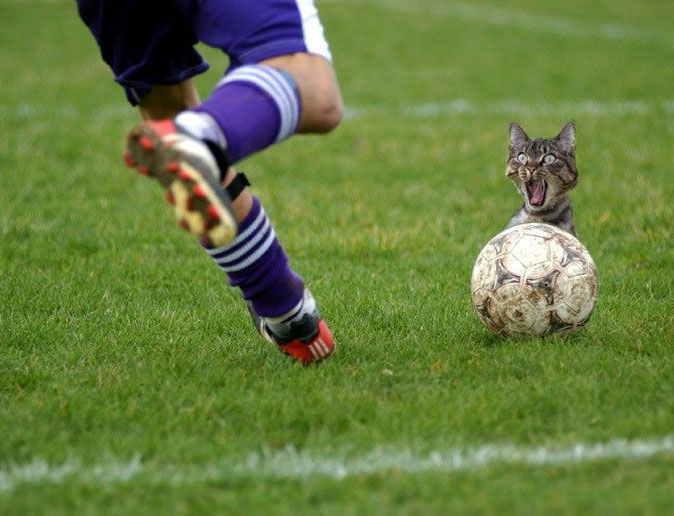 This slideshow is to show many pictures of humor that I found on the web that I think you will like.
They are from all over the world, from Sunday league games to international games.
You may have seen some before, but I'm sure there will be a few that will make you giggle.
Rooney and Ronaldo Like Playing with Balls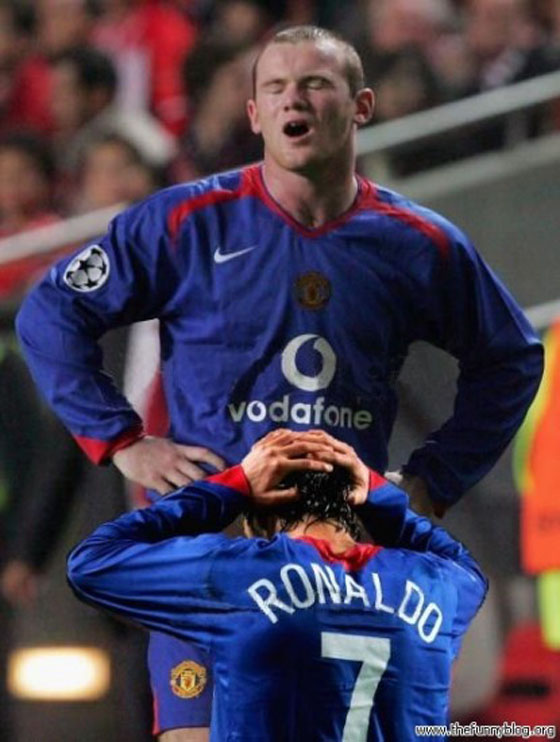 I thought Rooney had a good partnership on the pitch, but this shows they had a good partnership off the pitch, as well.
On Your Head, Mate!
Probably the most famous picture in this slideshow.
The split-second camera work really stops the ball at the best position, as does his face.
Everyone has had the unfortunate incident where you've been hit in the face by the ball, but I doubt that it had the power and accuracy of this ball.
Handball, Ref!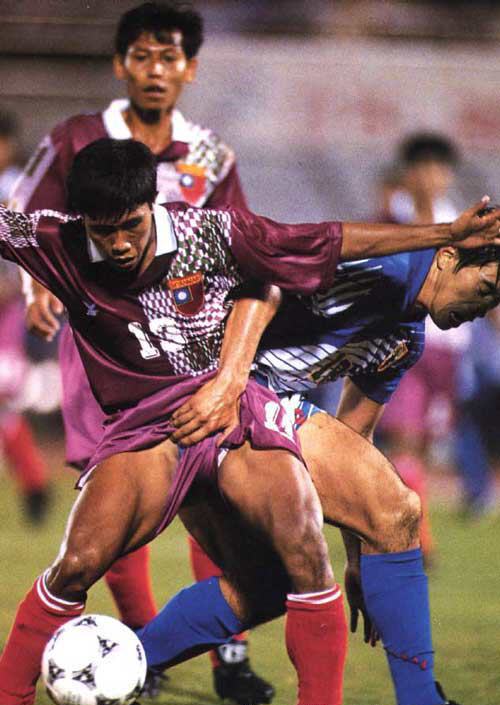 Right, I'm not a brain box about football, so I don't know which teams these are…
But I do know that the player in blue is after the wrong ball.
Protect your ball!
Who Said That Football Was a Man's Sport?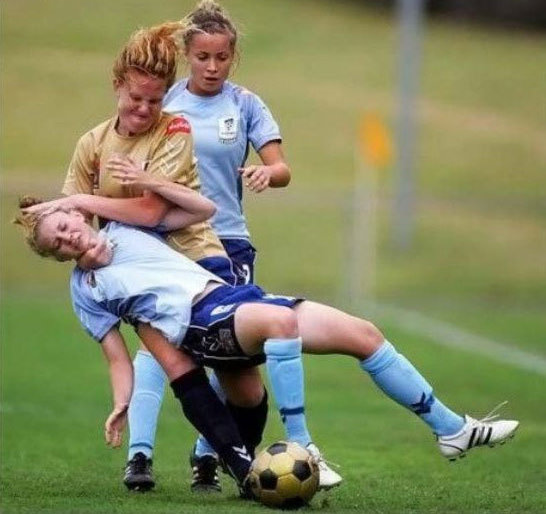 This beautiful game can turn so dirty.
Yes, the aim of the game is to get the ball and score a goal, but you're not meant to break an opponent's neck on the way.
This is at least a yellow card.
Erm…OUCH!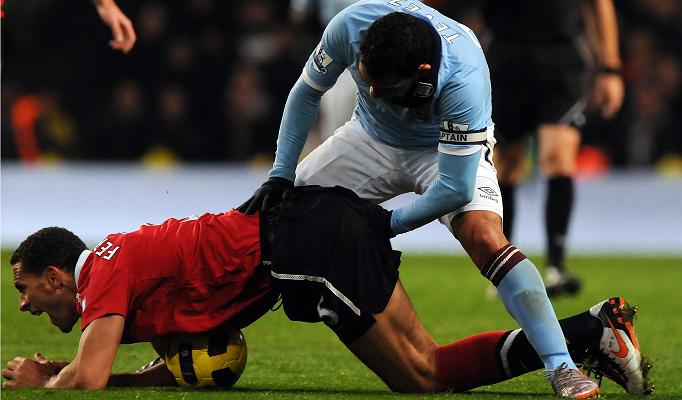 I don't know what Tevez was looking for, but I doubt his keys are up Rio's 'back passage.'
To be honest, not much can be said about this picture. Just look at it and think whatever you want…
Open Wide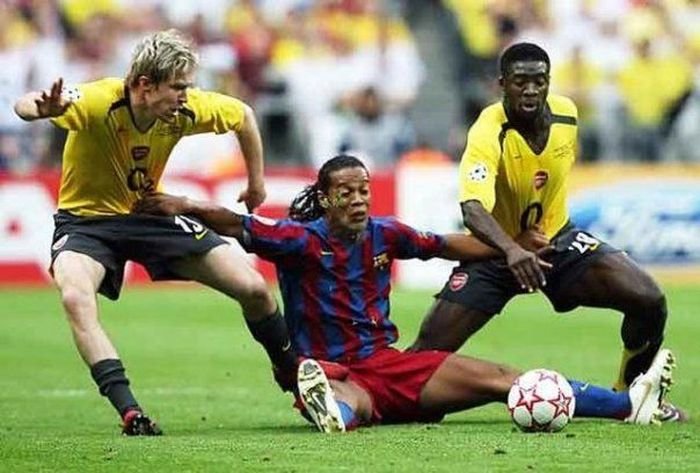 Even the footballing greats put their nuts on the line.
I can't help looking at Ronaldinhno's face and feeling the pain he's going through, as well as laughing at his agony.
Surely, That's a Dive!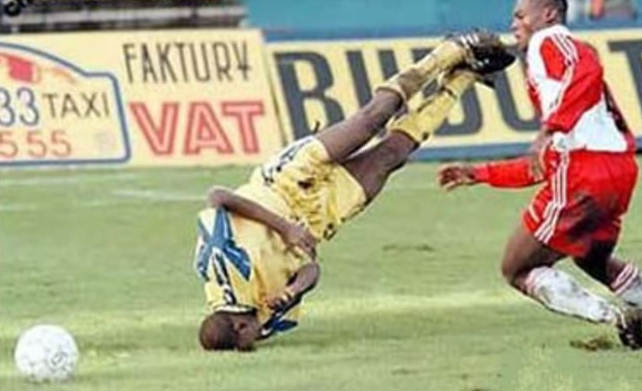 Players can get the wrong end of the stick when having a talk with their manager.
When the manager says stay on your feet, he really means it. And when he said use your head, he didn't mean it in this way.
Red?!?! RED?!?! … No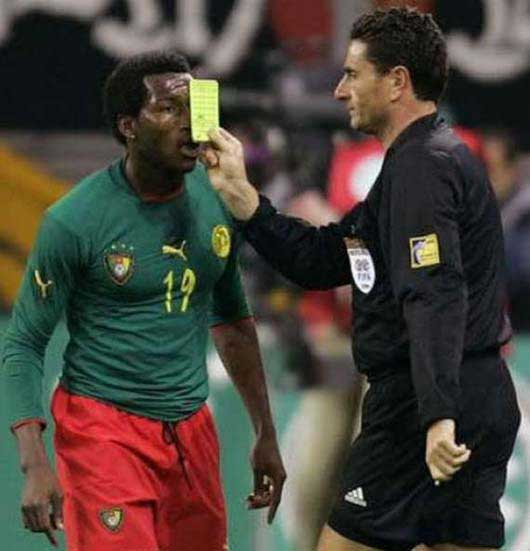 I do believe that this player has left his glasses back in the changing room.
If he can't see the card from there, how is he gonna see the ball before it smacks him in the face?